Chris Linder aka DJ Radyus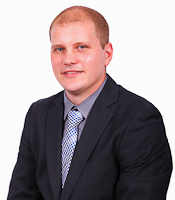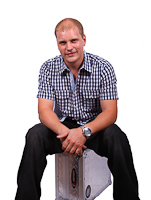 Name
: Chris Linder
DJ Name: DJRadyus
Currently Reside: Washington DC
High School Attended: WT Woodson
Standard DJ Equipment You Use: CDJ 850 * 2, DJM 700 Mixer, SL3 Serato scratch Live, 3 Mackie speakers, One Sub
Favorite Part about DJing: I have always had a people pleasing personality and being able to put a smile on someones face and bring a night of enjoyment to a crowed is what drives me. I party with the crowed , take requests and enjoy watching people have a great time.
Most Memorable moment about DJing: I did a gig for "ChrisStylesDJs" , it was a privet prom that the parents organized for the kids away from the school. (God chris what school was that you remember?) after all the kids were on the boat and the parents were upstairs we were ready to party. I had these kids going nuts downstairs, I remember eventually playing "SHOTS"
after like 9 requests. These kids went so crazy the boat started rocking back and forth side to side, every kid was yelling to the top of there lounges. All the parents came down and thought something was wrong only to find out "WE PARTYING HARD" . The parents looked so happy that the kids were having so much fun. That was my most memorable moment to me.
Favorite song to play: Im gonna say anything with a good "Show me love" remix, vocal, beat, whatever. I just love that song all they around
Favorite artist: This one belongs to Timbaland I have never heard anything I don't like that came from Timbaland
Favorite Radio station: iHeartRadio – Spin Cycle
If I/m in the car or at a gathering and need something fast, this station always has that quick edge I'm looking for.
When Im not DJing: Hanging with friends or family mostly, Editing music in my home studio or catching a movie, Going out to dinner is my favorite
Favorite TV show: Through the wormhole on the Science Channel
really makes you think about things like , How the universe works and how life started
Favorite Movie: The Mist, Stephen King
Favorite food:  lauriol plaza Camarones Diablo
Favorite Sports team: Redskins
Comments & Responses