Mike Krowe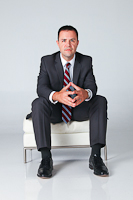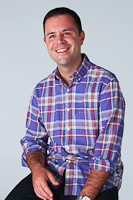 Name:  Mike Krowe
DJ Name:  DJ Mike Krowe
Currently Reside: Reston, Northern Virginia
High School Attended:  Potomac Falls ('99)
Favorite Part About DJ'ing:  No two events are the same….
Most Memorable Moment About DJ'ing:  Purchasing my first set of turntables in 2001
Favorite Song to Play:  "Ain't Too Proud to Beg" -The Temptations
Favorite Artists:  Red Hot Chili Peppers, Stevie Wonder, Jay-Z
Favorite Radio Station:  XM RADIO
When I'm Not DJ'ing, I am:  Studying
Favorite TV Show: Discovery Channel
Favorite Movie:  American Beauty
Favorite Food:  Luke's Lobster Rolls
Favorite Sports Team:  Wizards
Reviews
Wedding Reviews
"Great job to Mike, an amazing, amazing DJ!"  Eric Karns, September 2011
"Mike was absolutely awesome. People my age are all getting married and I had at least 8-10 different people come up to me and say this was the best DJ at any of the weddings they've been too. The only complaint was that "he played too many good songs", which really isn't a complaint at all. I would HIGHLY recommend Mike to anyone, and I thank for matching him up with my wedding." Matthew Heyne, September 2011
"The reception went great and Mike was fantastic. Everyone kept saying how great he was and the dance floor was packed the whole time." Zarema Arutyunova, October 2011
"Mike Krowe was amazing to work with as a DJ. I think the greatest compliment I could pay is that it never felt like we were paying him a vendor/services provider, etc…It felt more like a friend of the family pitching in to help out. From the moment he met with my wife and I, we just bounced ideas off each other on the music, how and where to enter, etc… He even passed the initial "test" my wife gave him when she asked what he thought "freestyle" was (the correct answer being the kind of 80′s music, not freestyle rap). He was always available for feedback and adding music to the play list. He came to house a few times and worked with our schedules. In working with him on the play list, even some harder to find songs got played that evening. We asked for song requests from our guests in the RSVPs and Mike did his best to accommodate everyone.
Mike was on time to set up and even reacted on the fly and kept his poise when I gave him the WRONG song to play for one of the dances (totally my bad). Even though it was my mistake, Mike took ownership of it (class act). Our guests have paid many compliments to the reception and used the same word to summarize it: "fun". My wife and I both agreed that one of the main things we felt was important was the music. People don't give a damn about the place settings or the decorations. They remember if they had fun and if the food was good. Mike gave us the fun. I will gladly give my recommendation for Mike to any of my friends should they need a DJ for an event." Christopher Gorgon, May 2012
"Mike was great, he played a good variety of music that kept everyone dancing all night and we heard nothing but good things from our friends and family about him.  He had good presence on the microphone, we could tell he had done many weddings before and he was a professional.  He was always available before the wedding through email, text, and phone calls we never had any trouble getting in touch with him about the song selections or timing of events.  Everything went off without a hitch and it made our lives easier knowing that we didn't have to worry about the DJ.  I thought that the price we paid for Mike was very good value for his services, at first we were looking to try and save some money on the DJ (first DJ we looked at cost $600) but once we read your brochure on your website we agreed that the DJ was a very integral part of the night and we weren't going to skimp on the DJ and sacrifice a good time for everyone.  We recently went to a wedding in Baltimore and the DJ had a hard time keeping people on the dance floor and looked like he couldn't find the right music so we were happy that we didn't face that during our wedding.  Hopefully Mike enjoyed playing for us, I know that we will definitely recommend him to our friends and family.  We've already had one family friend ask for Mike's contact information for a vow renewal.  The entire day was great from start to finish and Mike was a huge part of the day's success." Steven Blankenship, July 2012
"Hey Chris, I wanted to take a moment and let you know how totally awesome Mike was for our wedding this past weekend!! Not only did we think he was great, but at least a dozen (and I am not exaggerating) of our guests raved about him. Some pointed out that he played great dinner music, the dance floor was always packed (not exaggerating there either), and they several ladies complimented his voice. We could not have asked for a better DJ to help us celebrate this occasion with us. He also helped provide great music suggestions and "entertainment" for the evening (I got lots of compliments on the "shoe game" which was Mike's idea)." Michelle Montoya, September 2012
"Mike did a great job with introductions and keeping people on the dance floor!"  Diana Davis, October 2012
"Mike was very good actually. He met with us once in person, once on face time, and spoke with him on the phone before the wedding. He helped everything go smoothly and played most of the songs we requested. He was easy to get along with and took care of business, while still keeping a good/fun demeanor. I would recommend him to a friend."                                                  Kenneth LaVine – LaVine/ONeill Wedding May 2013
Homecoming/Prom Reviews
"Mike Krowe was great and the light show was nice.  My feedback came from students who enjoyed both.  Thank you!"
Georgetown Visitation, 2012
Comments & Responses