Nelson Vargas aka DJ Xtreme Sound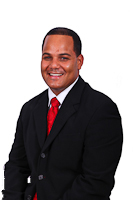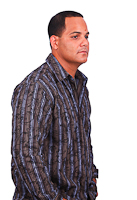 Name: Nelson Vargas
DJ Name: DJ Xtreme Sound
Currently Reside: Clinton, Maryland
High School Attended: Ferguson High School, VA
Standard DJ Equipment you use:
Pioneer CDJ's 2000, Pioneer DJM 700 Mixer, Serato SL3, Apple Mac Book and Dicer by Novation. Yorkville Elite Powered Speakers (two EF500P Speakers, two LS700P Subwoofers) three Powered Mackie Thumps (for surround sound) and for backup equipment (weddings or private events) I use the Pioneer DDJ-S1.
Lights: Chauvet Obey 70 Universal DMX Controller, Chauvet Obey 10 Universal DMX Controller, Chauvet Intimidator Spot LED 350, Chauvet Slim Par 56, Chauvet Slim Par 38, Chauvet Color Strip Mini, Chauvet Mayhem, American DJ Dual Gem Pulse, American DJ Galaxian Laser, and a Source Four Jr/zoom Gobo Projector.
Favorite part about DJ'ing: I love the feeling I get when everyone is having a great time listening to your music. Also, it is a way of breaking away from the days hustle and bustle. You get to focus on your passion and it never seems like work!
Favorite Artist: Pitbull (love his energy towards music).
Favorite Radio Station: HOT 99.5, EL Zol 107.9
When I'm DJ'ing, I am: Energetic, outgoing, pleasing, observative and enjoying.
Favorite TV Show: Law and Order.
Favorite Movie: Scarface (Classic)
Favorite Food: Anything my wife makes.
Favorite Sports Team: Yankees, Giants, and Knicks.
Reviews
"Everything went great!! I am really happy I went with Nelson. He did an amazing job. My daughter, friends and family all had a blast. I guess if I have one thing to complain about, it would be that he had to stop playing. Everyone has said great comments about Nelson. I will defiantly recommend you and Nelson in the future and if I ever need a dj, I will be calling you guys. Thank you so much for continuing to respond to us so well. I wanted my daughter to have a great time and she did thanks to Nelson. Thank you from the bottom of my heart."
Comments & Responses